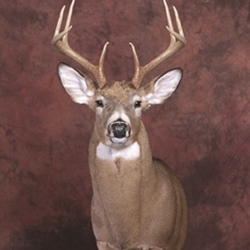 Pre-Set Eye Whitetail Upright Manikins
WHOLESALE TAXIDERMY WAREHOUSE brings you the classic UPRIGHT pose in this comprehensive line of whitetail deer manikins. This new line of UPRIGHT whitetails captures the majestic look of an alert and proud whitetail deer. This UPRIGHT pose is a true favorite of hunters Worldwide and is sure to satisfy your most discriminating customer.
This category is currently empty. Please check back soon for new Products.