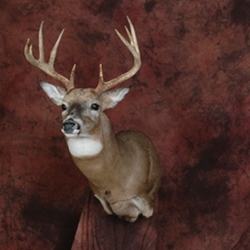 CAD Semi-Sneak No-Eye Deer
WHOLESALE TAXIDERMY WAREHOUSE has taken revolutionary NEW technology and incorporated it into one of the most popular positions in whitetail taxidermy - the SEMI SNEAK. As taxidermists, we strive to recapture the beauty of nature. The CAD SEMI SNEAK series brings us closer to that goal than ever before! Try a new

CAD SEMI SNEAK

and experience the difference of the whitetail manikin that is leading the way into the 21st century!